DAFIN coatings can be perfectly adapted to the materials to be processed using cBN and diamond particles. They can be deposited on almost any contour, precise down to the 1 µ, thereby fulfilling the highest tolerance requirements. DAFIN coatings offer extremely flexible use for grinding, milling, turning and finishing.

OUTSTANDING CHARACTERISTICS OF CCT COATINGS:

+ Contour accurate coating, including of components with complex geometry
+ Complying with the smallest coating thickness tolerances
+ Homogeneous and reproducible solid material depositing
+ Very good corrosion resistance
COATINGS FOR PROCESSING TOOLS
Machining tools for milling or grinding work are manufactured with contours precise down to 1 µ, then plated with diamond or cBN particles. DIAFIN D or cBN coatings make it possible to keep contours within these exact tolerances, and precisely determine the coating thickness based on the particle size. Applications include dressing tools for threads, teeth and gauges for these applications. Likewise, coating grinding tools is another application for DIAFIN coatings. Tools with DIAFIN coatings can be reworked multiple times by removing and re-applying the coating. This compensates for wear on the base body, by re-applying a coating with an additional thickness.
DIAFIN® electroless nickel dispersion coatings make tools for machining high-quality components into precision tools with outstanding performance and service life.
DIAFIN® electroless nickel diamond plating is an outstanding choice for tools used to process non-ferrous metals, ceramic and diamond.
Cubic boron nitride depositing has proven to be effective for processing steel materials. CCT DIAFIN® dispersion coatings combine the contour accuracy and high strength of the electroless nickel matrix with the high hardness of the embedded solid materials.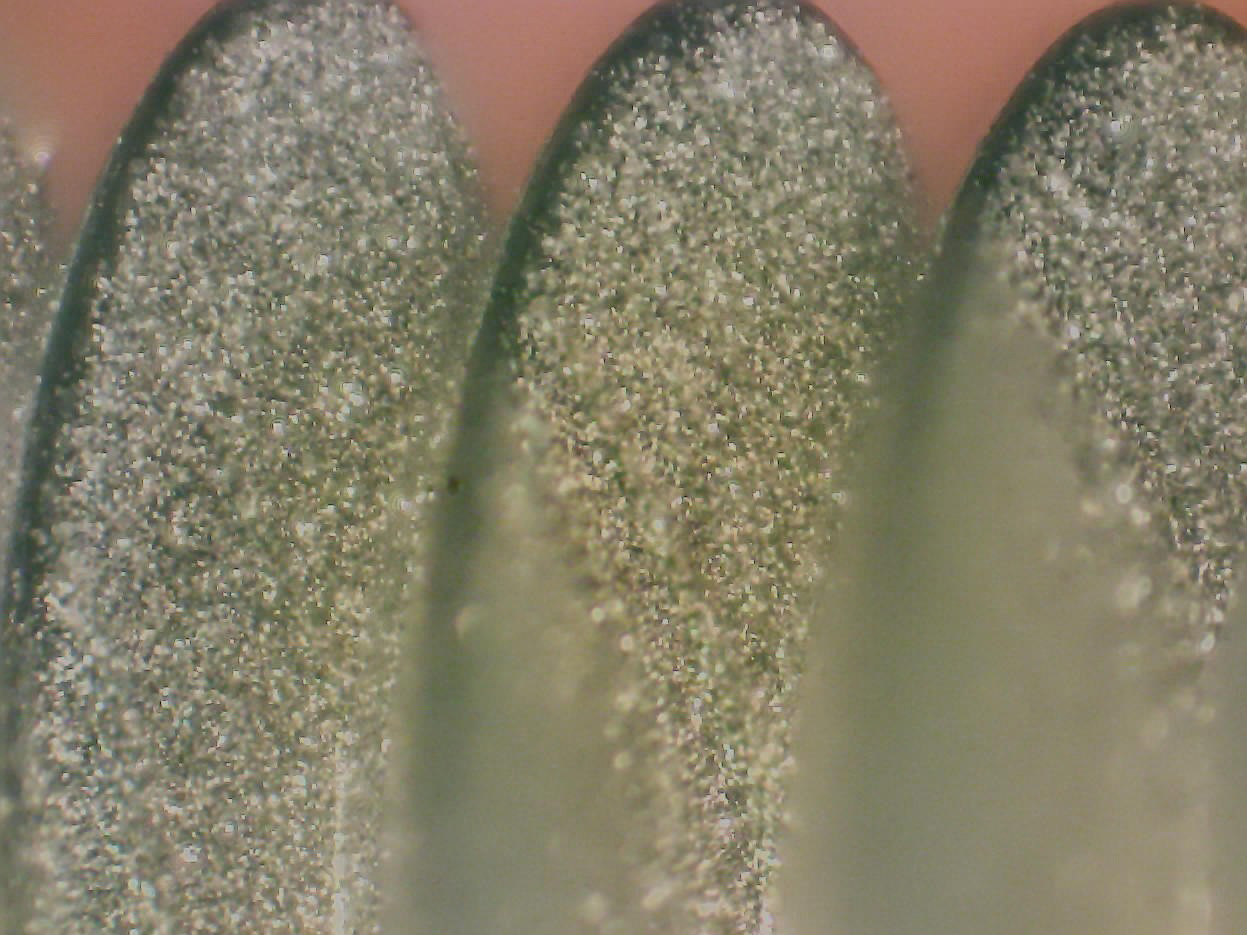 DIAFIN
for coating cutting blades used to cut diamonds

DIAFIN
for coating grinding tools used to process diamonds

DIAFIN
Coatings to improve the performance properties of tools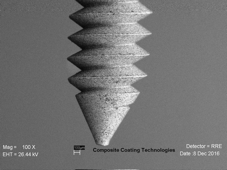 REM Coating |Precision tool with cBN coating

COATINGS FOR HEAVY-DUTY WEAR PROTECTION IN EXTREMELY DEMANDING APPLICATIONS
COATINGS TO IMPROVE THE PERFORMANCE PROPERTIES OF TOOLS IN MACHINING AND FINISHING

FUNCTIONAL COATINGS
WITH A DECORATIVE
CHARACTER
DIAFIN systems are defined in collaboration with the customer, depending on abrasion performance, tool life and precision. A broad portfolio of grain sizes are available for the diamond and cBN material classes – these are combined with an optimal electroless nickel layer to create the optimal solution.