COATINGS IN CONVEYOR TECHNOLOGY
COATINGS IN CONVEYOR TECHNOLOGY Pumps and components used to convey abrasive media, in particular, are subject to heavy-duty wear. In addition to cavitation wear, they experience abrasive wear caused by liquid media containing particles.
Electroless nickel-diamond coatings have proven to be an outstanding choice for this kind of heavy-duty wear.
Ball plugs are effectively protected against corrosion and wear by electroless nickel layers. An electroless nickel layer with embedded dry lubricants is used for high friction coefficient requirements; these ensure very low friction values in application, in addition to outstanding wear resistance.

OUTSTANDING CHARACTERISTICS OF CCT COATINGS:

+ Contour accurate coating, including of components with complex geometry
+ Complying with the smallest coating thickness tolerances

+ Homogeneous and reproducible solid material depositing
+ Very good corrosion resistance
COATINGS FOR FRICTION COEFFICIENT REDUCTION IN COMBINATION WITH CORROSION AND WEAR PROTECTION
COATINGS FOR HEAVY-DUTY WEAR PROTECTION IN EXTREMELY DEMANDING APPLICATIONS

FUNCTIONAL COATINGS WITH A
DECORATIVE CHARACTER
Coatings for pump impellers, pump housings and wear plates, coatings on pump components, coatings for ball plugs
PUMP HOUSING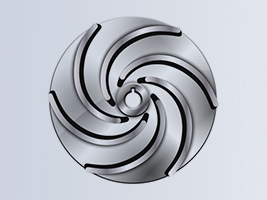 PUMP IMPELLER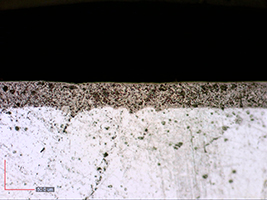 DIAPROTECT LEVELLING EFFECT
CONTOUR ACCURACY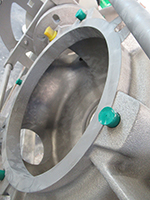 PUMP HOUSING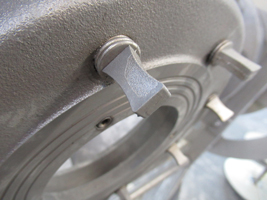 PUMP HOUSING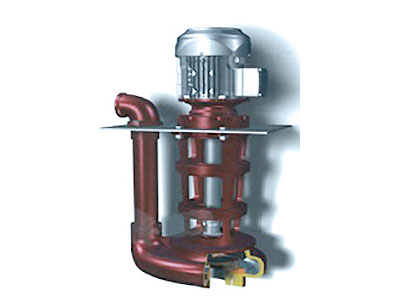 FEED PUMPS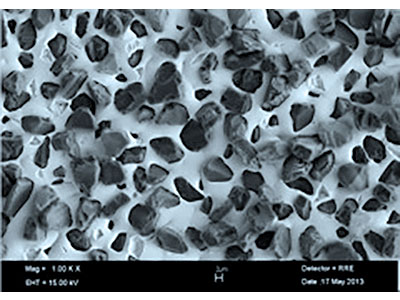 REM SURFACE
Coatings for pumps used to convey highly abrasive and corrosive media deliver 3 – 4 times longer service lives with DIAPROTECT coating systems. DIAPROTECT systems are the best choice for heavy-duty wear protection, and are constructed based on extremely corrosion-resistant nickel layers and extremely high levels of diamond deposits (> 60%) in thick layers (> 40µ). The ideal parameters are developed and determined based on the customer's specific application.